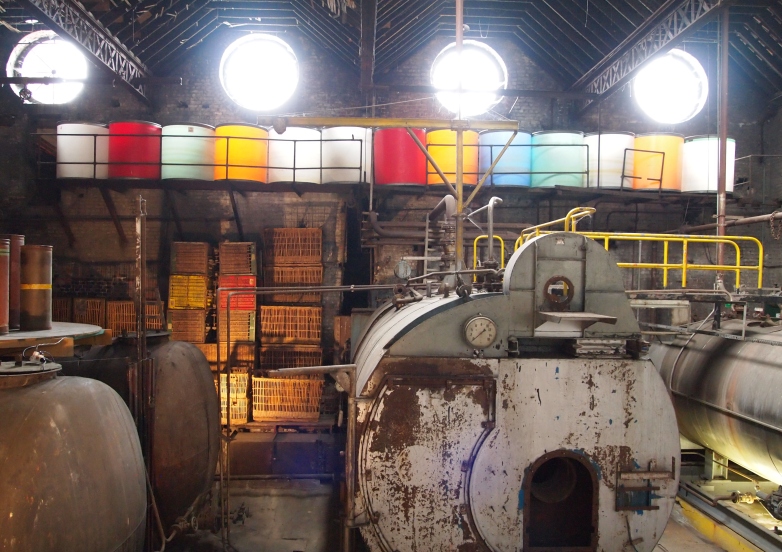 An exceptional industrial heritage
In the second half of the 19thcentury, in the midst of the Industrial Revolution, Roubaix transformed from a rural village into "the city of 1000 chimneys"—not to mention factories (in reality, "only" 353 chimneys stood at its peak).
Its population has multiplied by a factor of 15 in just 100 years. Althoughyarn had always been a staple production of the city going all the way back to the Middle Ages, no one could have predicted the magnitude of Roubaix's later wool boom.
This period of prosperity, which extended through the mid-20th century, gave shape to the city you see today—with its factories, worker housing (courées), mansions, a magnificent Town Hall conceived in 1911 as an emblem of the "world textile capital", and the superb art deco pool and public baths, open to all as a symbol of the social and hygiene policies championed by Mayor Jean-Baptiste Lebas, former Deputy and Minister of the Popular Front.
Following the crisis of the 1970s, Roubaix stayed true to its textile roots and boasts today four schools dedicated to fashion and textile studies, the headquarters for eight major prêt-à-porter brands, two outlet villages, and one fashion district.
And with the many retired factories serving as ideal blank slates for creative reclamation, the city has embraced the opportunity to reinvent itself as an alternative art hub.
Come explore some of the localesthat reflectour industrial heritage: La Manufacture (Museum of the Living Memory and Creation of Textiles), La Condition Publique, L'Usine Motte Bossut, Le Non Lieu...