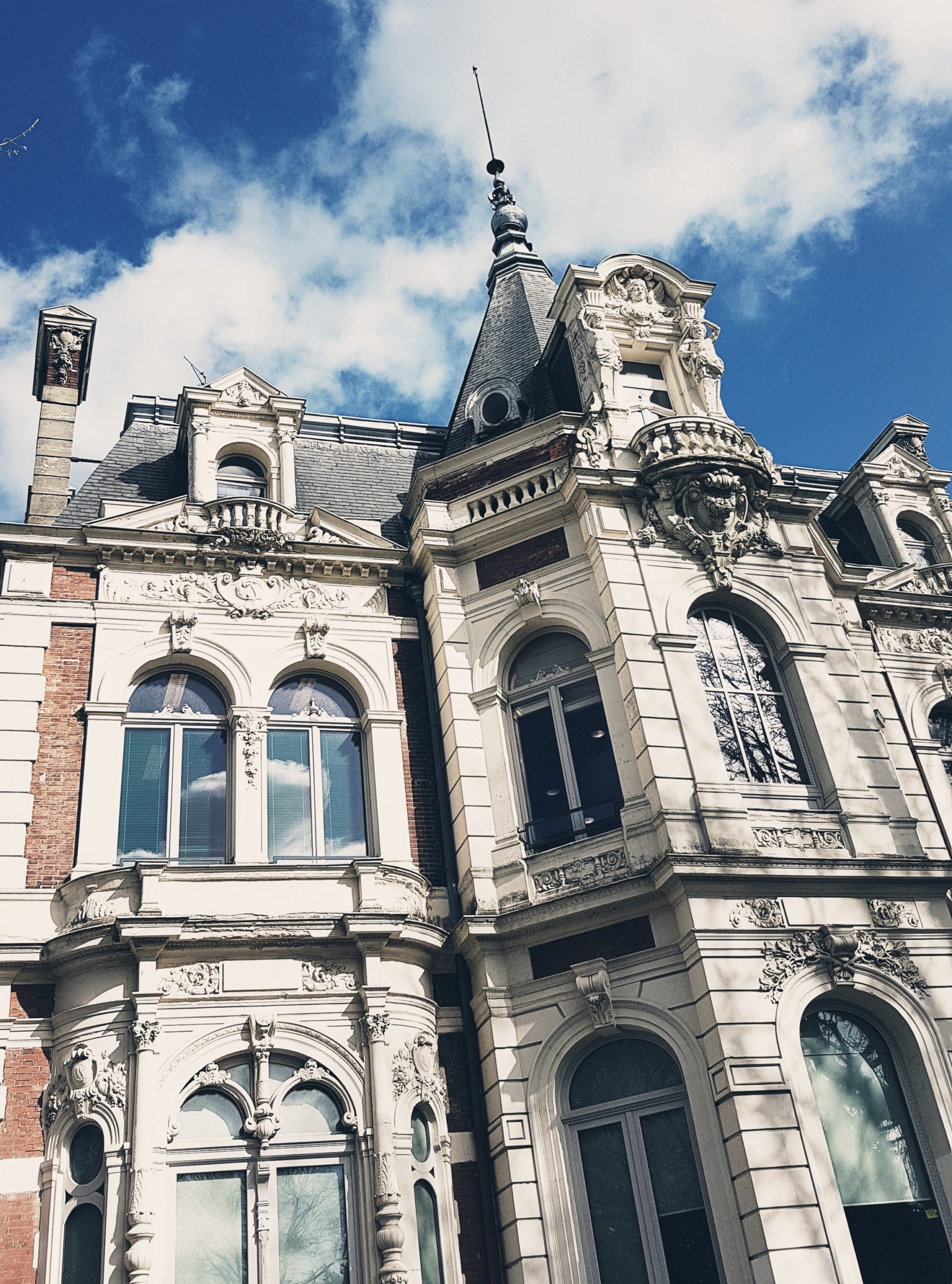 The industrialist Pierre Catteau commissioned this mansion house from the Roubaix-based architect Edouard Dupire-Rozan in 1876.
Inspired by the architecture of the Renaissance, the long and austere façade fronting the street contrasts with the richly decorated internal courtyard. Feel free to go in and have a look around if the Palais de Justice is open.
Upon entering the courtyard you will be greeted by a pair of horse heads, indicating the location of the former stables on either side.
The lavish decoration of the main building is accentuated by the different colours of the materials used (brick and stone).
A monogram at the top of the central projection features the owner's initials "PC".
Unfortunately, his death in 1888 prevented him from enjoying his sumptuous residence for very long.
The building was then converted into law courts.