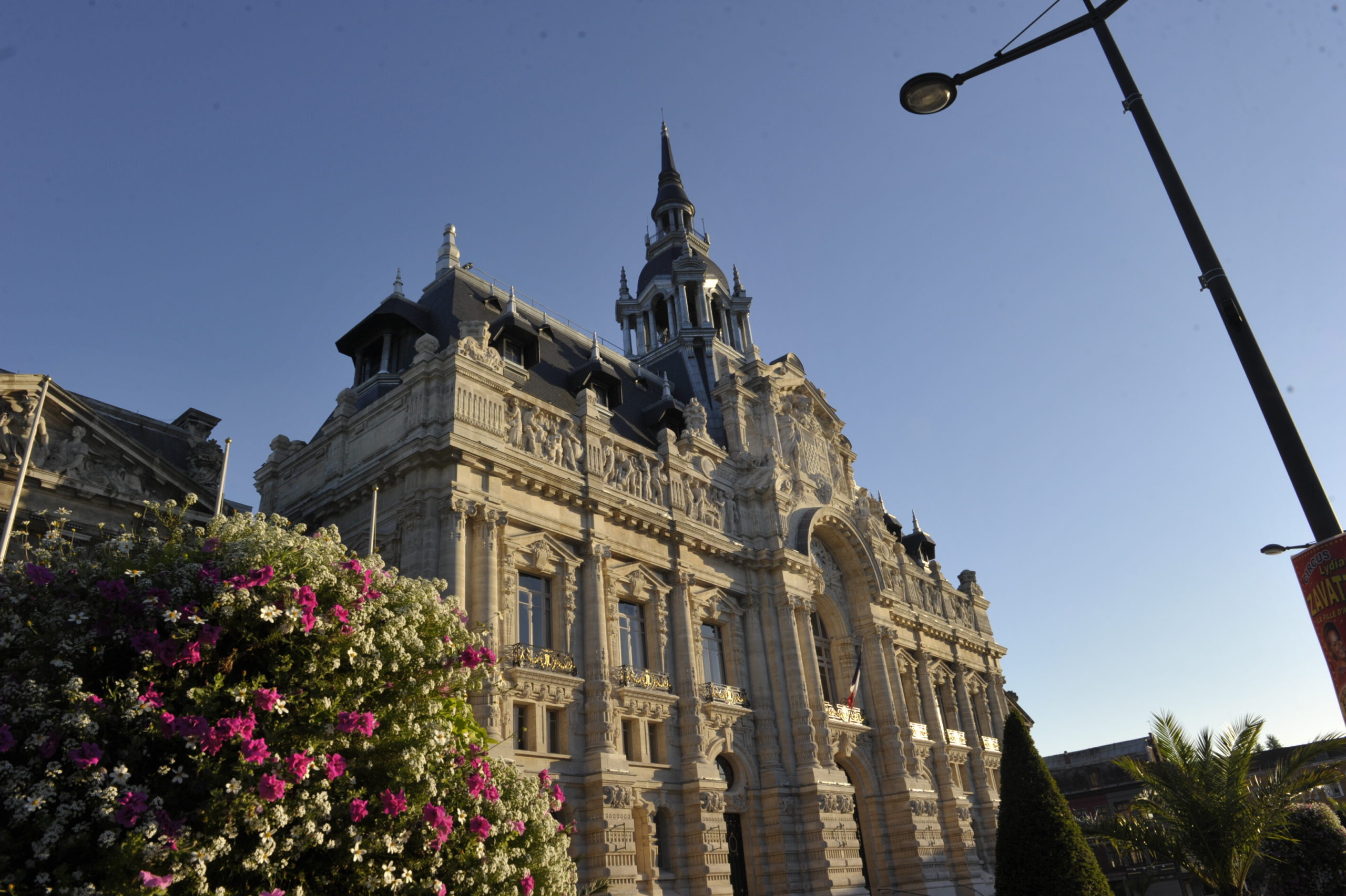 Built by the architect Victor Laloux, creator of the Gare d'Orsay in Paris, the Hôtel de Ville (town hall) reflects the town's industrial strength at the beginning of the 20th century.
Covering 6150 m2 and boasting a facade of more than 100 m in length, the building is impressive for its size and eclectic styling.
Its statuary and the profusion of decorative features are focused upon the textile industry and the values of the work ethic.  The frieze under the door head painstakingly traces the many aspects of the wool trade, from the shearing of the sheep through to exporting.
The town hall was opened in 1911, at the very peak of Roubaix's prosperity, and the year of the international exhibition of North of France.