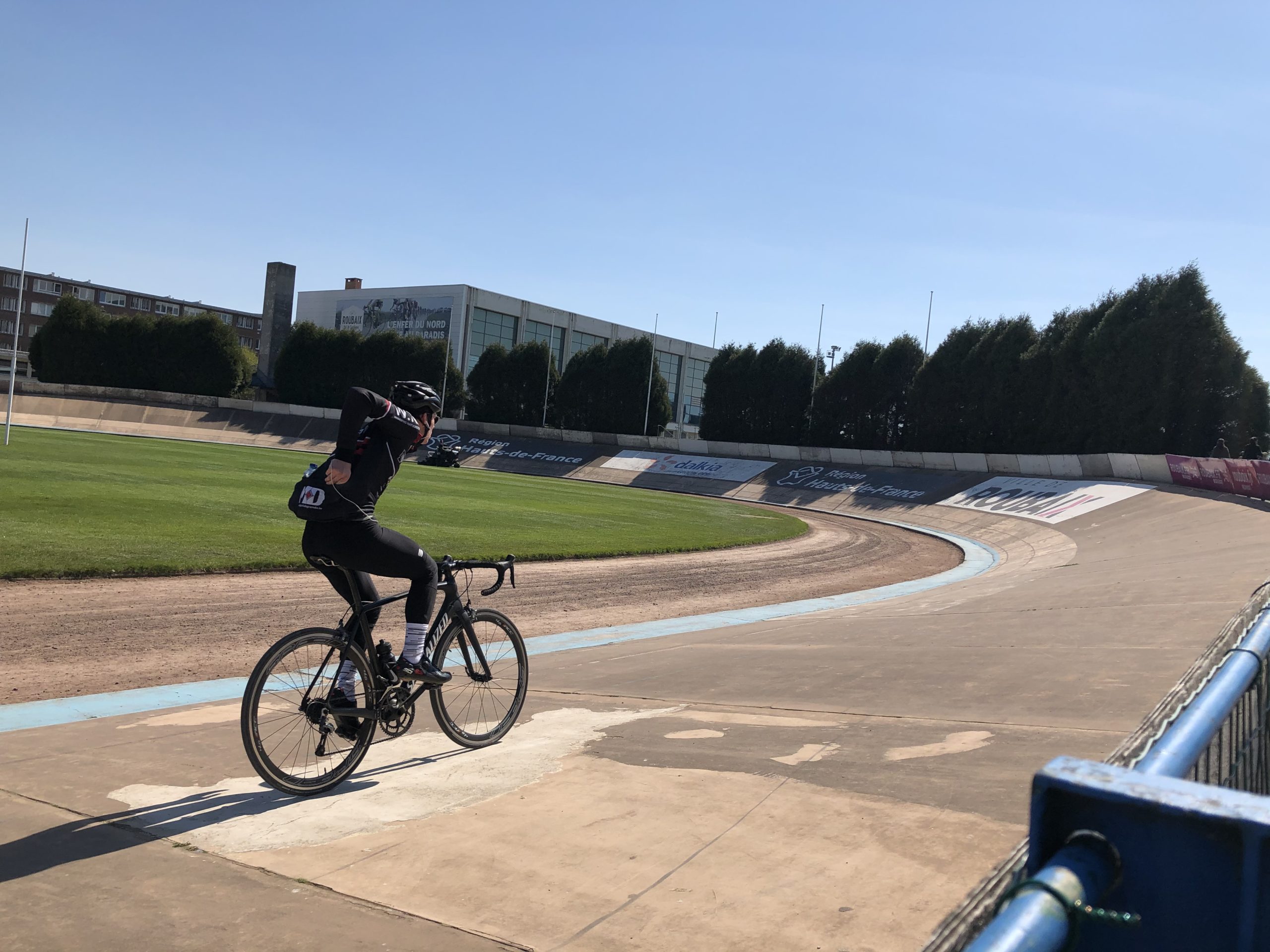 In 1935 municipal sports centre was expanded to include an open-air school and velodrome.
In 1942, for the first time it was the venue for the arrival of the Paris-Roubaix, the famous race created by two industrialists from Roubaix.
In 1996, to celebrate the 100th anniversary of the Paris-Roubaix race, a cobbled section was created in Avenue Alfred Motte and named after Roubaix' only winner of the race: Charles Crupelandt.
Since April 2002, the year of the 100th event, the names of the winners of the Paris- Roubaix race have been engraved onto this cobbled section.