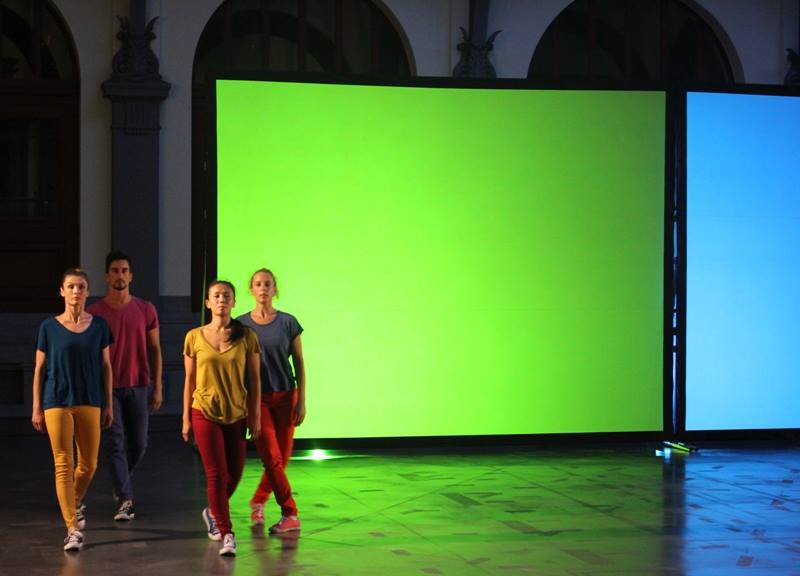 There is a very special tie that links Roubaix and dance…
Case in point: the unique artistic collaboration that blossomed between Brahim Bouchelaghem and Carolyn Carlon.
Him, a son of Roubaix, who reinvented himself through hip hop; her, a world-renowned choreographer and dancer, who became his mentor and invited him to be an associate artist at the Centre Chorégraphique National Ballet du Nord, where she has served in the role of Director for nearly a decade.
Carolyn Carlon has a deep love for this city, including La Piscine, where she danced along its pools, and so has the City of Roubaix loved her in return.
There is a special shared affection between the Roubaisiens and the Centre Chorégraphique National Ballet du Nord, which is made evident today by the beautiful project led by its director, choreographer Sylvain Groud : experience the utopia of a shared adventure that is interactive and collaborative.
In addition to these performances, this communal appreciation for dance is also reflected in more local projects such as the nomadic dance soirée, a festive choreographic ball, a collaborative event organised by LaM which is open to people with disabilities, dance studios for adults and children, and so on.
Brahim Bouchelaghem founded the hip hop troupe Zahrbat, and continues his choreographic work via productions that tour all over France.
At the same time, he worked to develop what he felt was an essential endeavour to share his craft with others : through cultural activities, coaching, and classes conducted via Studio 28, situated just next to La Piscine.
It was also in Roubaix, making use of a magnificent heritage building, that the "Danse à Lille", originally founded in 1983, established their new home in 2003. They dubbed the repurposed space "Le Gymnase", in honor of the company Gymnastique La Roubaisienne, who formerly occupied the site.
The Centre de DéveloppementChorégraphique National - Le Gymnase (National Choreographic Development Centre) aims to support and accompany choreography artists through residency programmes.
The centre organises two important events each year :
>Le Grand Bain, in March, an annual festival that fosters immersion in the boundless creativity of contemporary choreography.
>Les Petits Pas, in December, a festival dedicated to children and families.