Roubaix, a hotbed for artists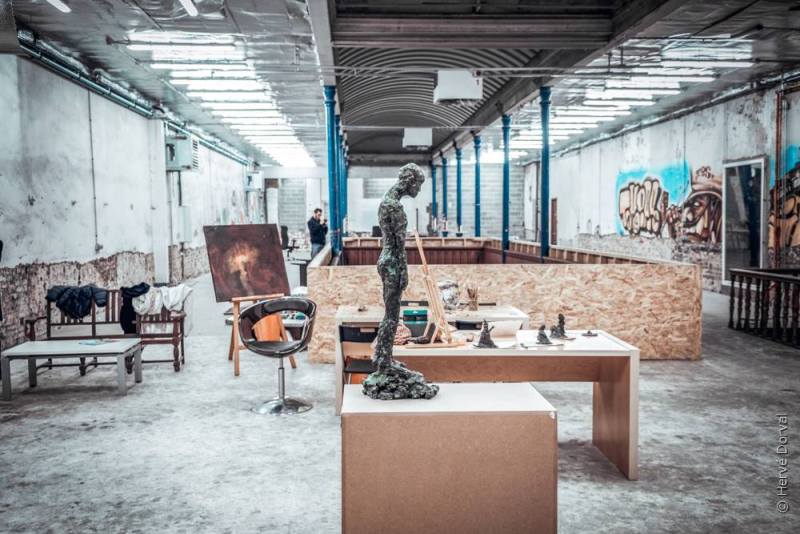 Why are we sometimes called Roubaix "Brook'Lille" ?

Warehouses transformed into galleries, lofts, and artist studios—a city continuously changing and reinventing itself : sounds like the story of Brooklyn, New York, sure,but it also sounds like Roubaix!
It's true, the creative winds are blowing in Brook'Lille, with two museums, a national choreographic centre and a national choreographic development centre, dozens of studios housing various artist collectives, not to mention the individual studios, a mythical theatre and a one-of-a-kind concert venue, seven art galleries, three independent bookshops, a breeding ground for textile and ceramic creators, and numerous street artists.
This micro-ecosystem is particularly conducive to creation for several reasons: of course, the presence of cultural drivers such as La Piscine museum, le Colisée (the Olympia of the North!), and les Ballets du Nord CDN.
But there is also the presence of industrial wastelands, leftover from the booming textile industry of yore, which serve as the perfect blank slates for repurposed factory lofts, studios and other culture-enabling spaces.
And then, we could also point to the unique mindset of the Roubasiens themselves, creative and alternative by nature, endowed with the same spirit that once led the city's past textile manufacturers to innovate the concept of Distance Selling as a means of selling their overstock. This is the very same spiritseen today, that inspired the current residents' enthusiasm for the Zero Waste initiative: in Roubaix, nothing is lost—everything is created !