The Textile Boutique at La Manufacture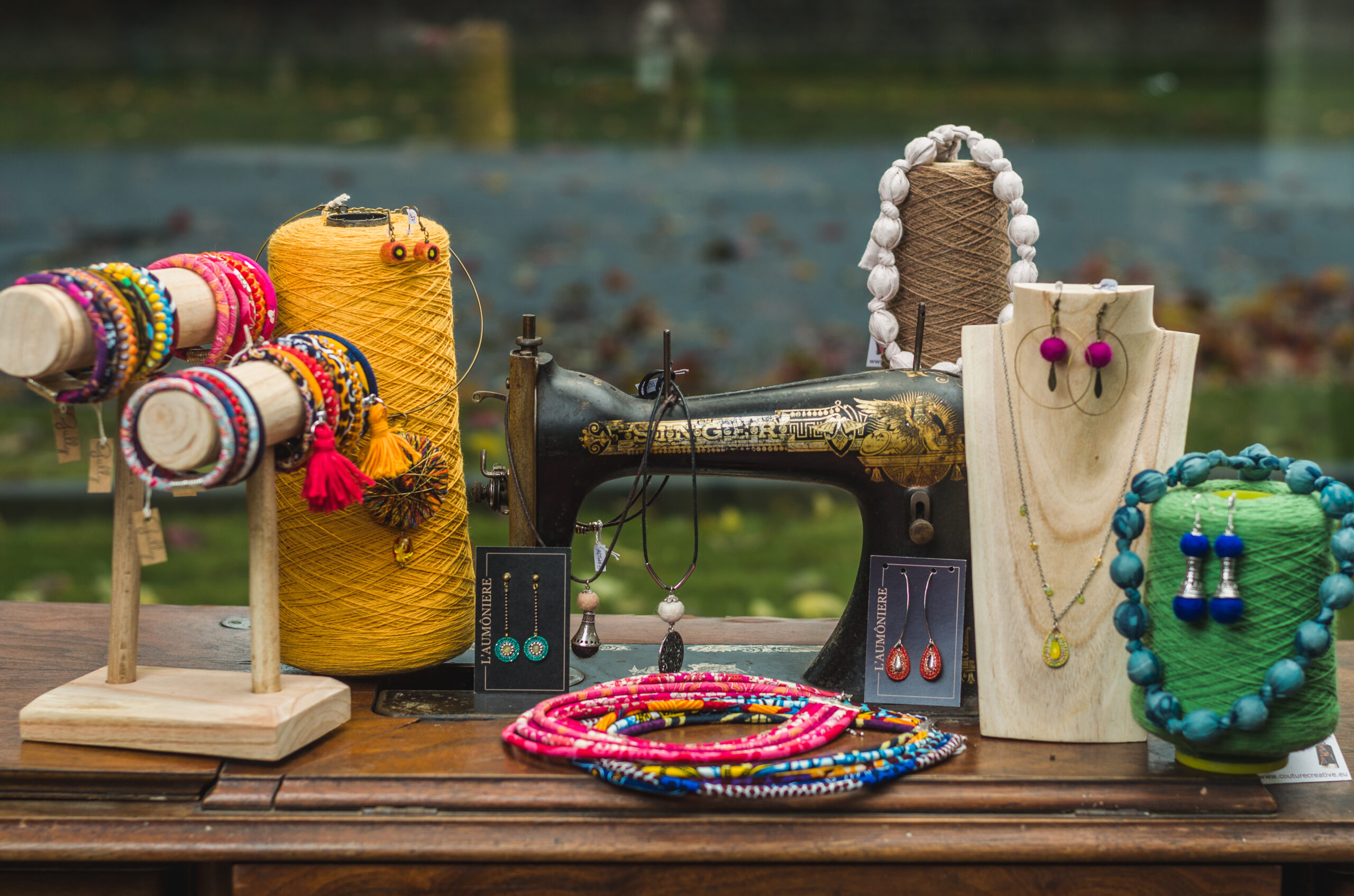 La Manufacture is a museum housed inside a former factory, established with the intention of preserving the city's cultural and industrial textile heritage. The institution celebrates textile creation in all its forms, with an annual agenda that combines design, art and heritage.
The defining feature of La Manufacture's boutique-museum, in addition to its unique offering of textile-themed products, is its positioning as a "micro-local" shop :
Their selection consists of items produced by textile designers, including a range of Jacquard products and a haberdashery featuring goods from diverse artists.
Tapestries, cushions, and Jacquard craft kits are producted by regional companies like Art de Lys, (Made in France in Lys lez Lannoy) as well as Flemish tapestry.
Textile items are created by local artists working out of the Grand Bassin, who employ yarn and other fabric to offer a wide range of fashion and decorative accessories.
Haberdashery items supplied by Le Fil au Chinois and an independent Roubaisien textile book shop also fill the shelves of the museum's boutique.