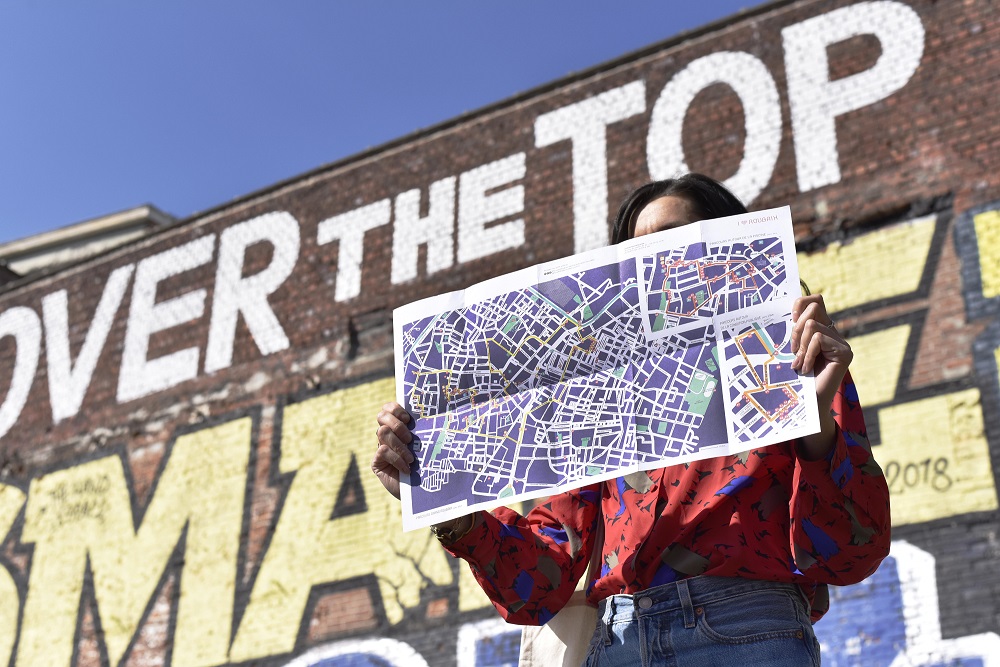 The Street Art Plan and the web app, tools to facilitate your discovery in complete autonomy!
Roubaix, a former industrial city, is the ideal playground for urban artists, with more than 80 spots and 40 frescoes, and new creations at each festival (formerly #XU in September and now URBX in June).
In this 4th edition of our map, you will find 2 walks:
A walk around the La Piscine museum, with many graffs from the local scene, emblematic frescoes... (about 3km)
Another one around La Condition Publique, with some of the most famous frescoes made by international artists during the exhibition "Street Generation(s)" (about 1.5km)
Also to be found on our Street Art Map:
The "Watch out for the furniture" section: Discover the urban furniture hijacked by artists! To be seen in the route around La Piscine.
"Push the door": An invitation to discover urban art in 6 emblematic places in Roubaix.
"Traque-Graffs" : Our mini digital guide, which will help you to recognise the style of the artists you may come across on your way!
(free map, available at Roubaix Tourisme - I Love Roubaix, 3bis rue du Chemin de Fer)